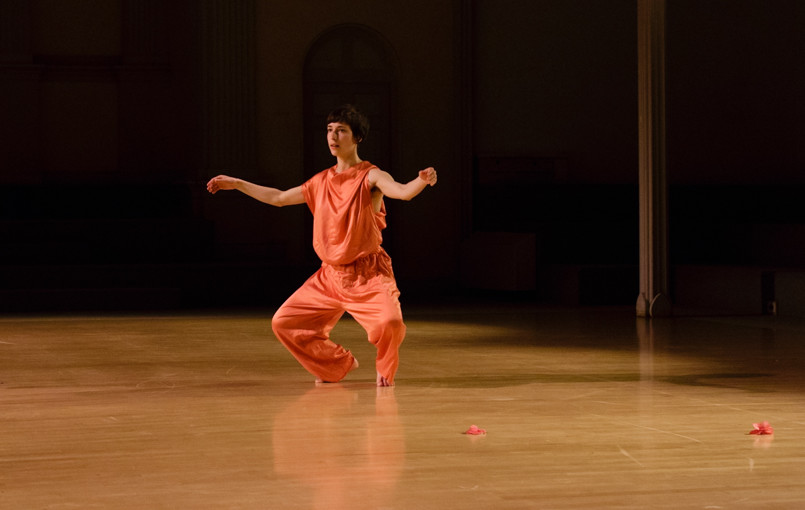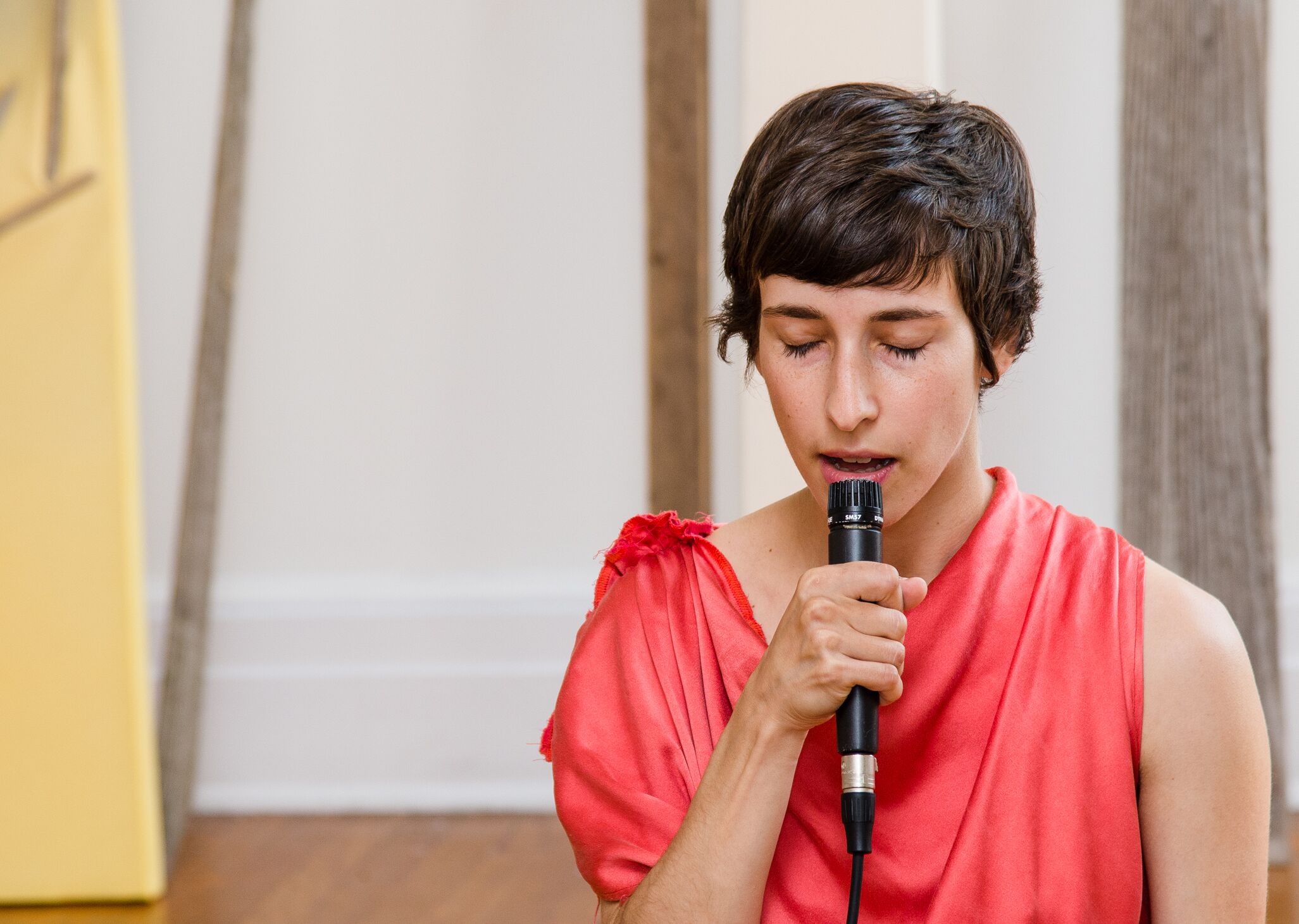 Photos by Satoshi Tsuchiyama / Megan Stahl / Snug Harbor
Choreographer/composer Tatyana Tenenbaum's work employs breath, voice, fascia and musculature to excavates spaces of memory, power and transformation. Her Jewish ancestors wove their voices – literally and metaphorically – into the tuneful stories of the Broadway stage. She draws from this lineage while grappling with the lived residues of American violence buried in its form, feeling and pleasure.
Her work sits at the juncture of experimental music and dance has been described as "rich polyphony" (The New Yorker) and "transcending the fraught history between utterance and stance through an exacting inquiry" (Critical Correspondence).
She has been commissioned and presented by the Chocolate Factory Theater, Danspace Project, Brooklyn Studios for Dance, Temple University, Dance Theater Workshop Fresh Tracks, Center for Performance Research, Roulette Intermedium, Panopoly Performance Laboratory, The Watermill Center, Mount Tremper Arts and AUNTS, among others.  She  co-organized collective terrain/s at Danspace Project in 2019 with Lydia Bell and Jasmine Hearn, which featured the voice and choreographic work of Hearn, Tenenbaum, Tendayi Kuumba & Greg Purnell, and Samita Sinha, as well as a publication by the same name.
Tenenbaum is a 2022 ISSUE Project Room Artist-in-Residence, 2017-2018 Movement Research Artist-in-Residence and has had residencies at Banff Arts Center Revolution: Resonant Bodies (Canada), Temple University (Philly), Pieter PASD (LA), Yaddo (Saratoga Springs, NY), and Espacio Ambimental (Bogotá, Colombia).  She has received additional support from the Lower Manhattan Cultural Council, the Brooklyn Arts Council, National Foundation for Advancement in the Arts,  Foundation for Contemporary Arts Emergency Grant, and is a co-recipient of the New Jewish Culture Fellowship with Hadar Ahuvia.
She has performed and collaborated with Yoshiko Chuma and the School of Hard Knocks, Daria Faïn and Robert Kocik, Jennifer Monson, Levi Gonzalez, Emily Johnson/CATALYST, Hadar Ahuvia, Juliana May, Andy Luo & lily bo shapiro, and the DOING AND UNDOING collective. Her organizing efforts include: co-organizer of the Sounding Body workshop series at Movement Research (2016-2021), founding organization team for Brooklyn Studios for Dance (2015-16), co-organizer for CLASSCLASSCLASS (2011-2016), curator for Movement Research's  fallow time Spring Festival (2014) and The Raw and The Cooked Show (2007-2009) at The Tank. She attended Urban Bush Women's Summer Leadership Institute (SLI) in 2017.
In addition to the many lineages and networks of learning listed above, Tatyana has been a longtime student of Barbara Mahler and received dual degrees from Oberlin College & Conservatory of Music.
Since 2011, her quiet side hustle has been as a freelance videographer.