Premiere: The Chocolate Factory Theater, October 2013
listen to excerpt of dialogue from Act II: Meadow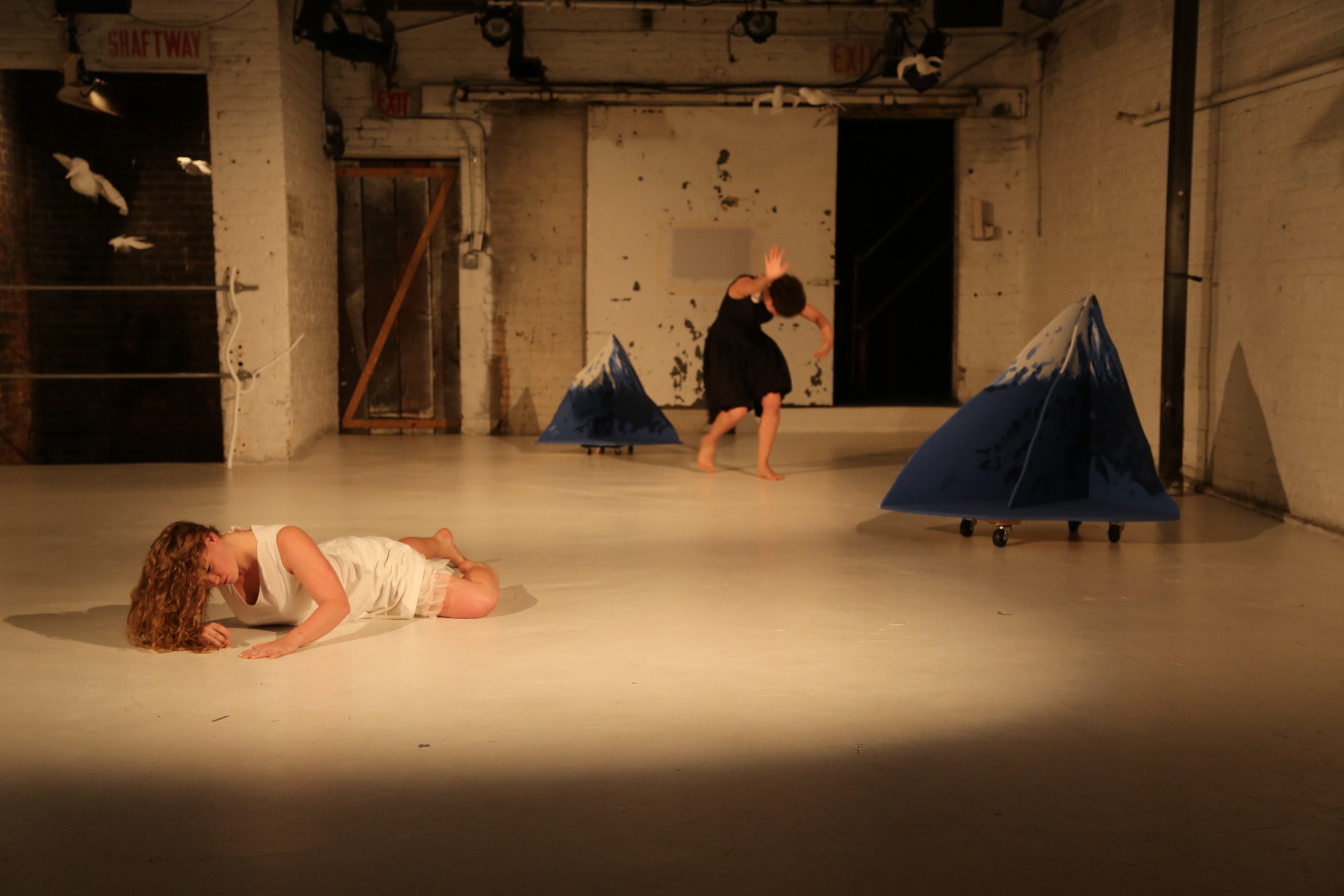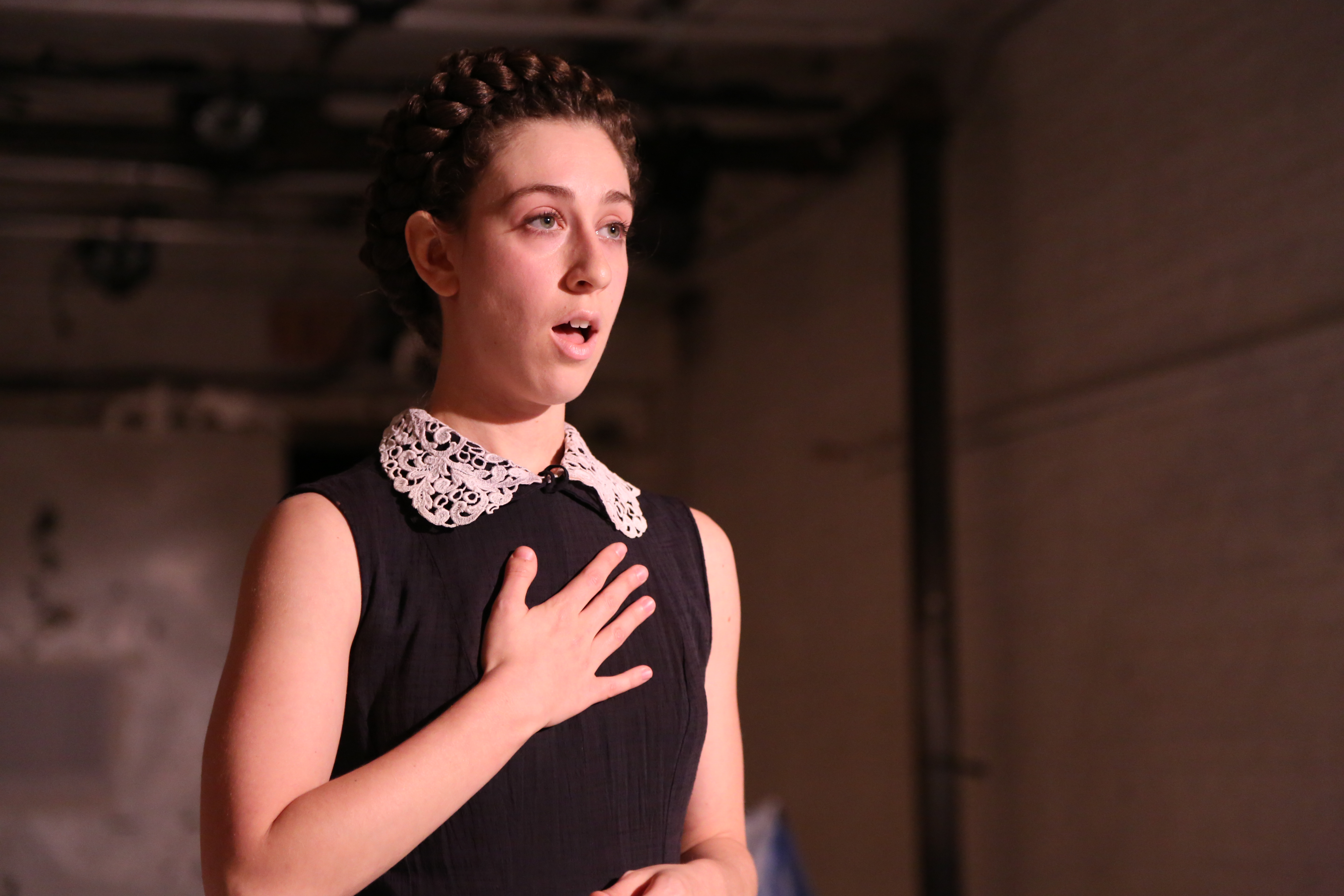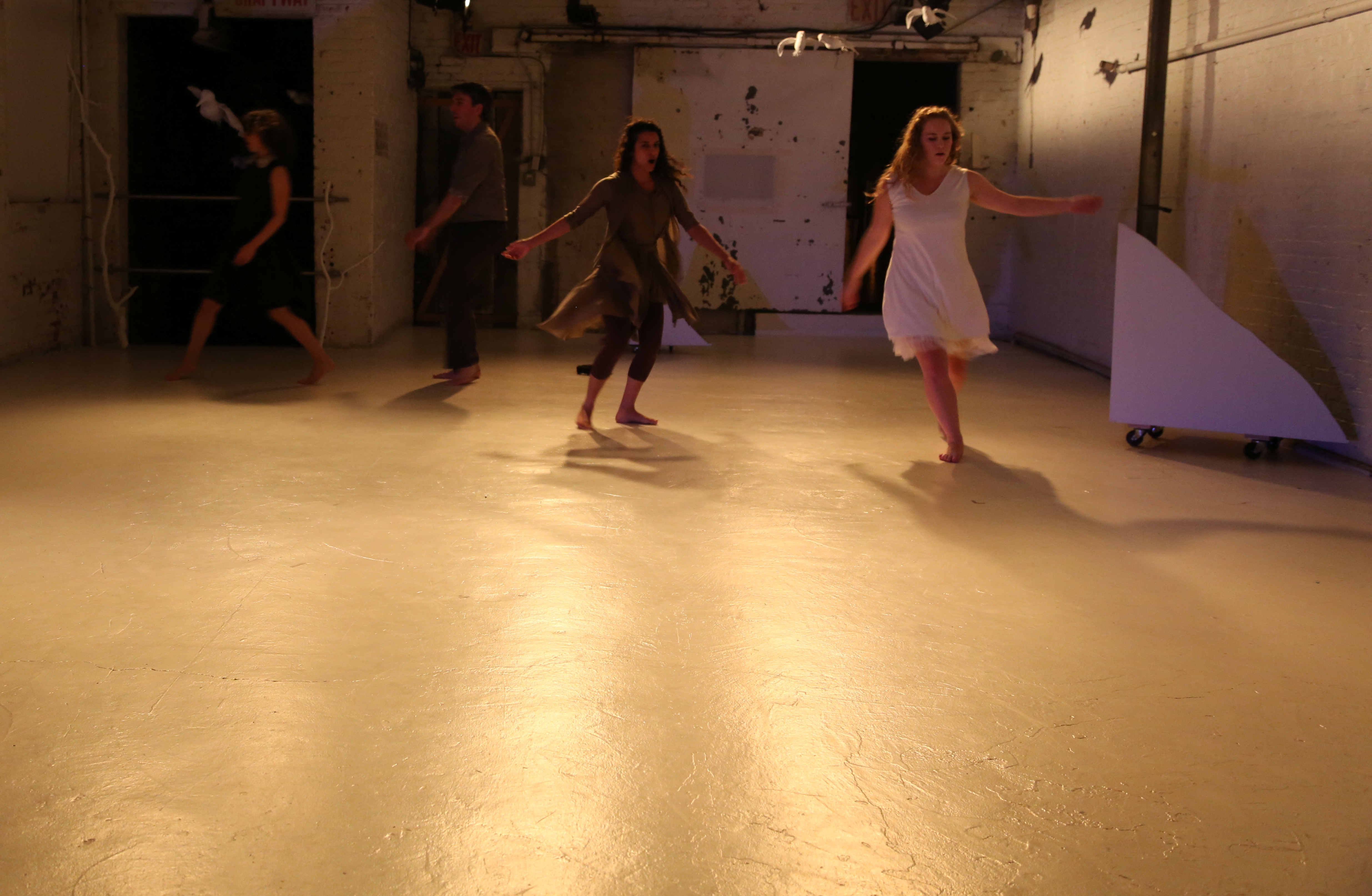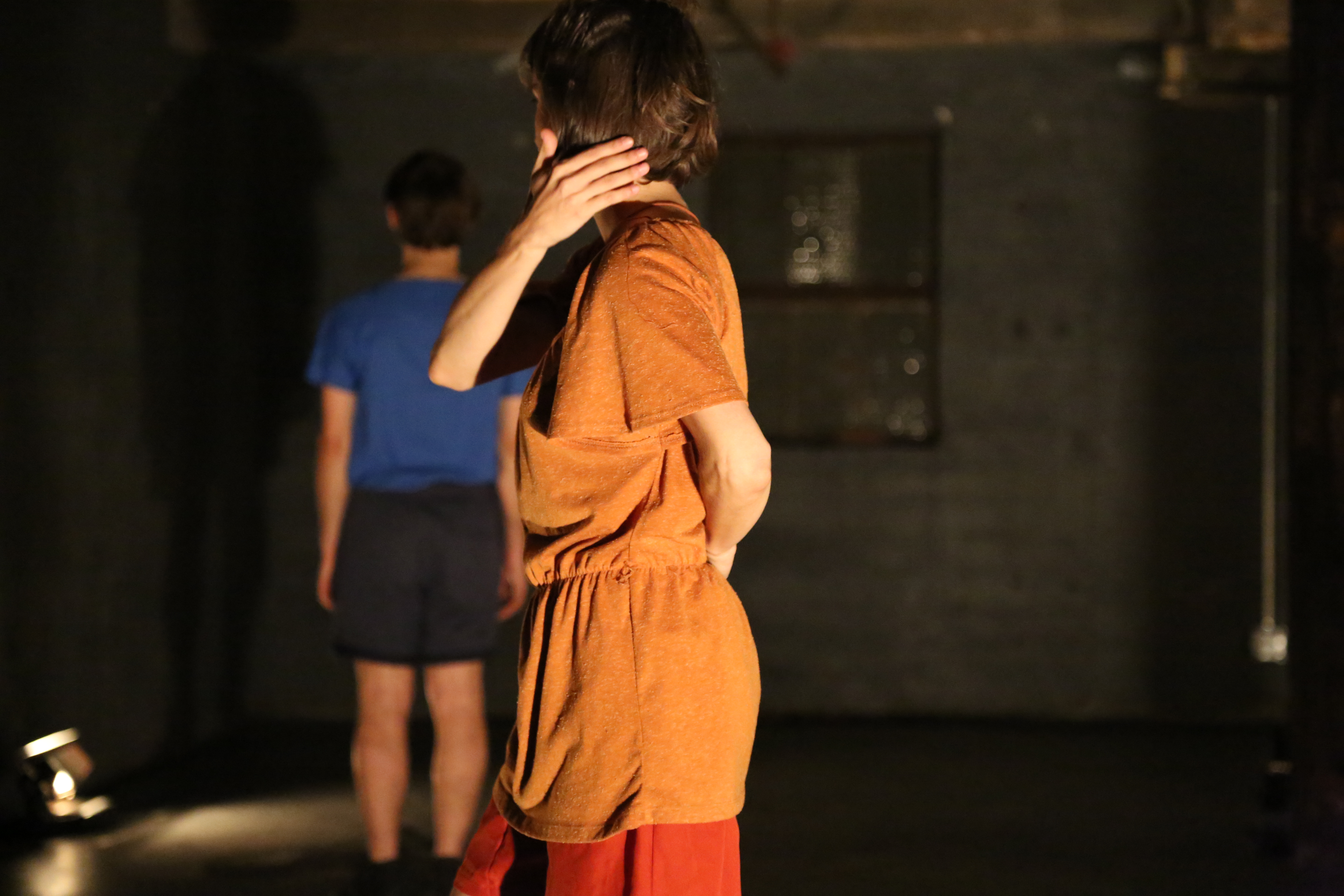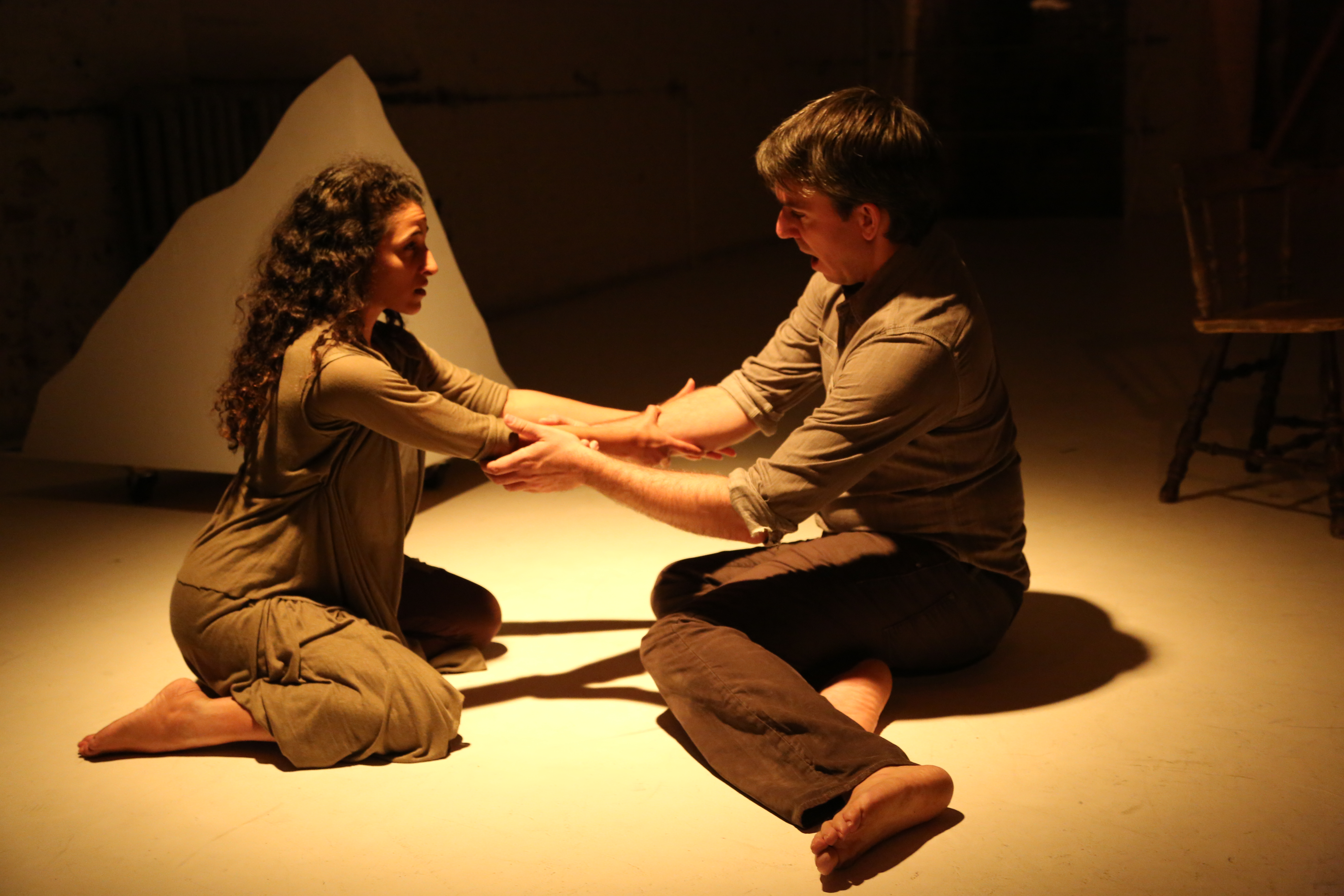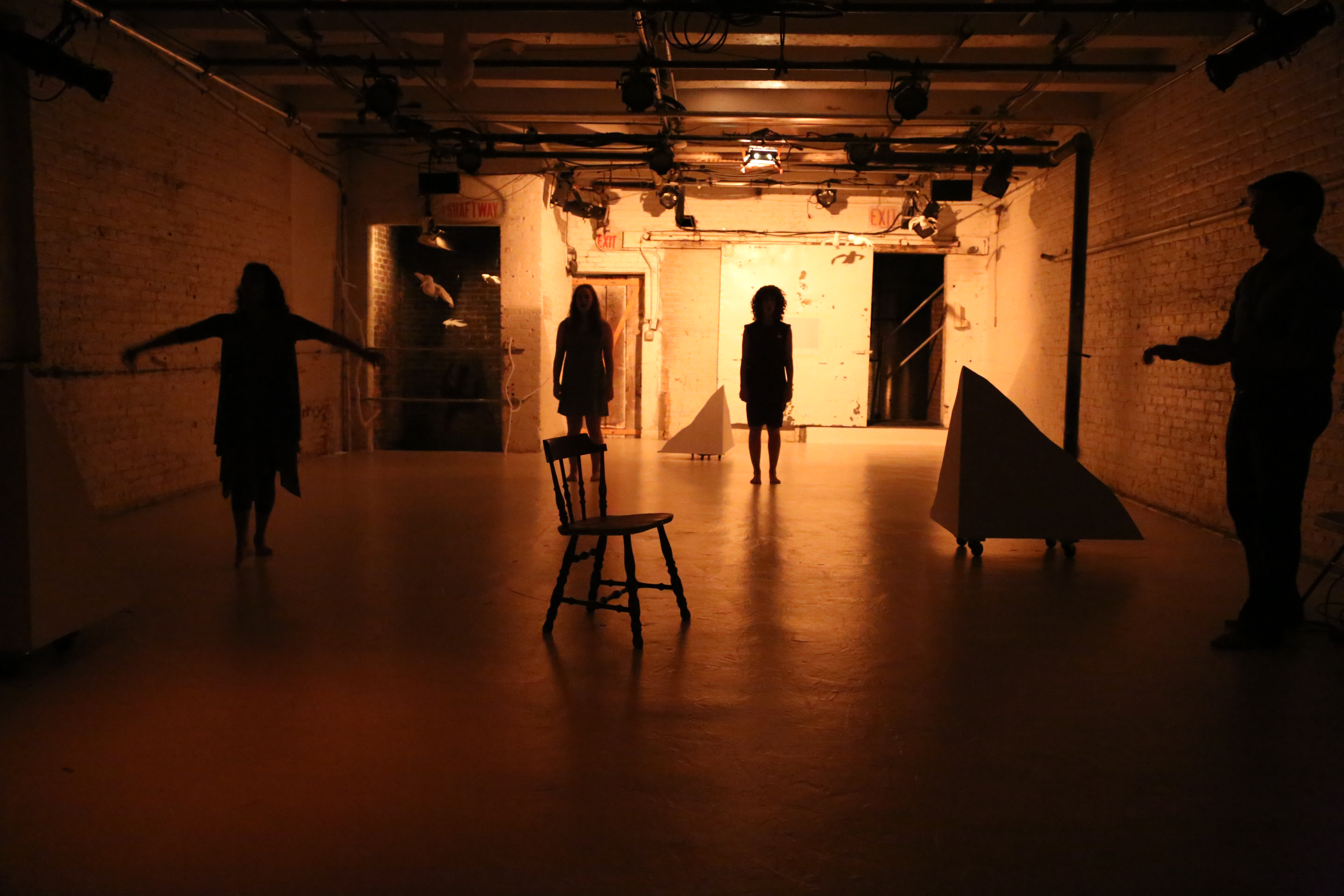 Photos by Brian Rogers
Private Country is a re-construction of American musical theater–through my subjective memory, history and aesthetic desires.  An embodiment of longing that smells like the great green grass of pastoral dreams.
Through a series of three consecutive duets, six performers inter-weave a vocal narrative that is at once deeply physical and astutely musical.  Each duet explores the permeable relationship between the voice and body through gradations of physicality—from gesture to full phonic embodiment.  Where song becomes sound, Private Country elicits moments of nostalgia for a classic American pastime in the tradition of Robert Ashley, Laurie Anderson or Meredith Monk.  The music straddles a world between song and poem, through which the performers' bodies incur unexpected shifts in timbre and tone. 
Choreography, music and direction by Tatyana Tenenbaum.  Performed by Tatyana Tenenbaum, Ezra Tenenbaum, Laurel Snyder, Talya Epstein, Odeya Nini and Peter Sciscioli. Lighting by Madeline Best.  Sound engineering by Adam Bach.  Recorded sound mixing by Ezra Tenenbaum.  Scenic design by Stephen Schoffenberger and Anne Krauss.
Review "Song and Script Taking One Space After Another"  by Brian Seibert, New York Times
Preview "Tatyana Tenenbaum's Modal Investigations"  by Buck Wanner, Culturebot
listen to a recording of The Storm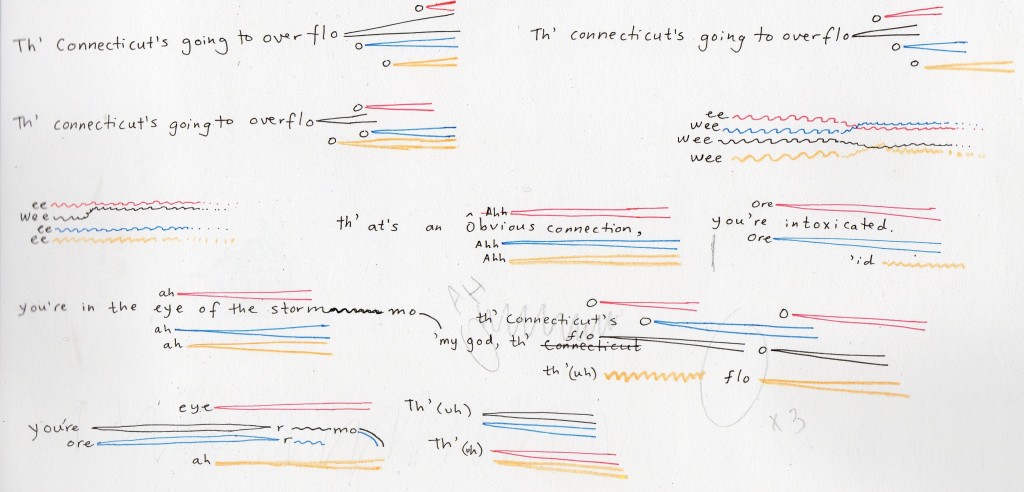 process video by Peter Richards during our residency at the Chocolate Factory