Premiere: Brooklyn Studios for Dance, April 2016
Reprise: Snug Harbor Cultural Art Center, June 2016
"feels, and sounds, a little like magic." – Gia Kourlas NY Times
---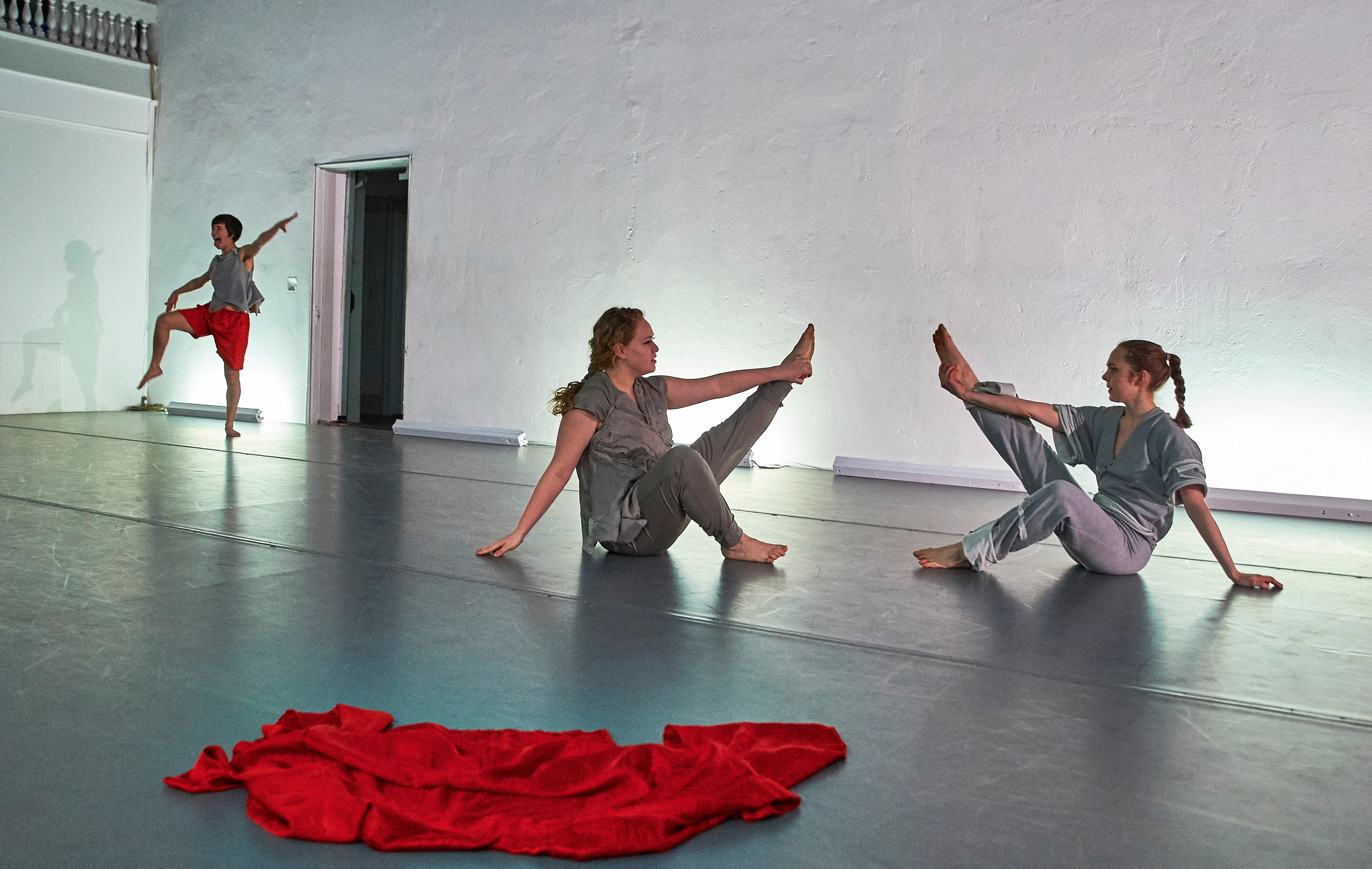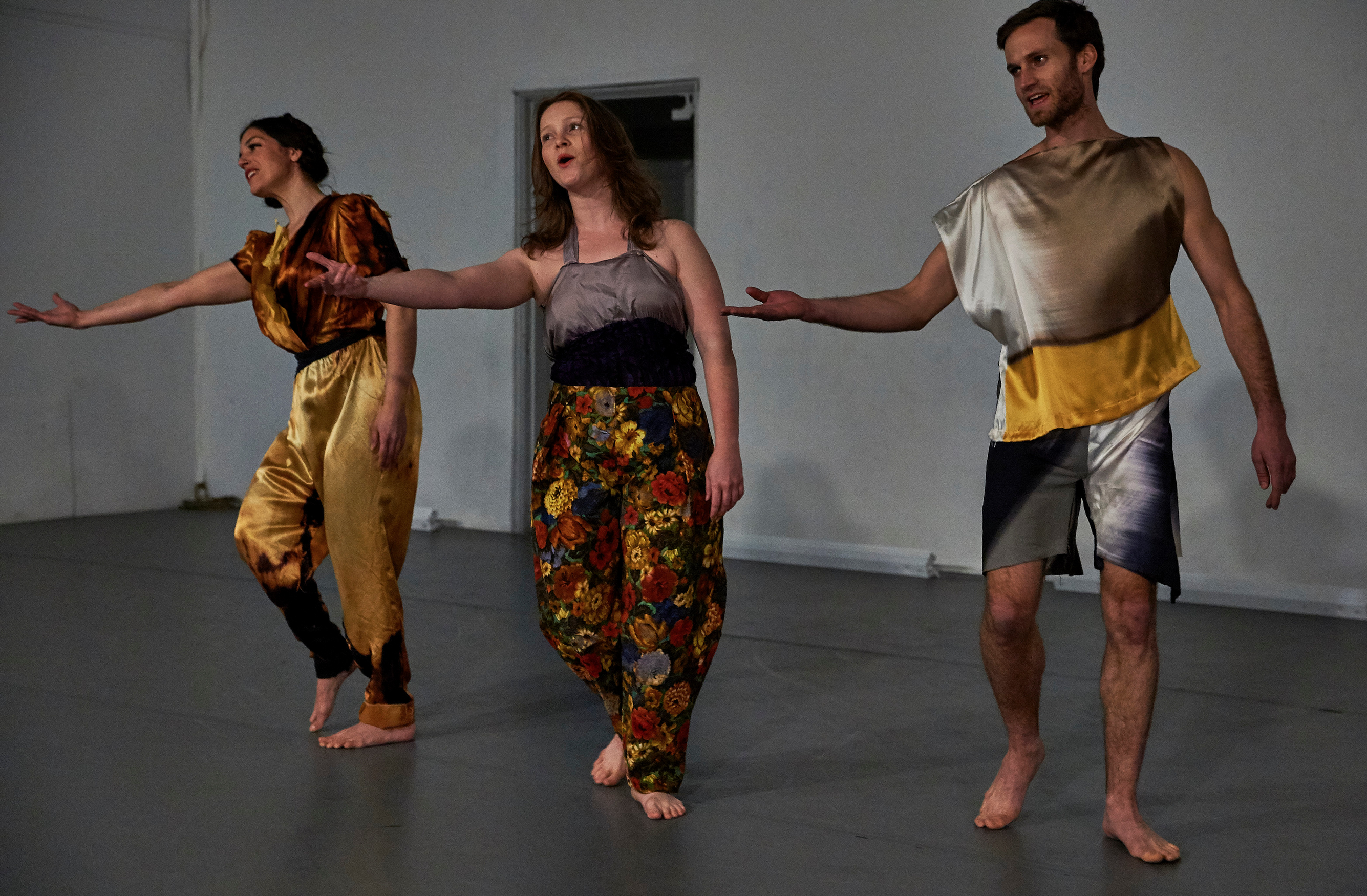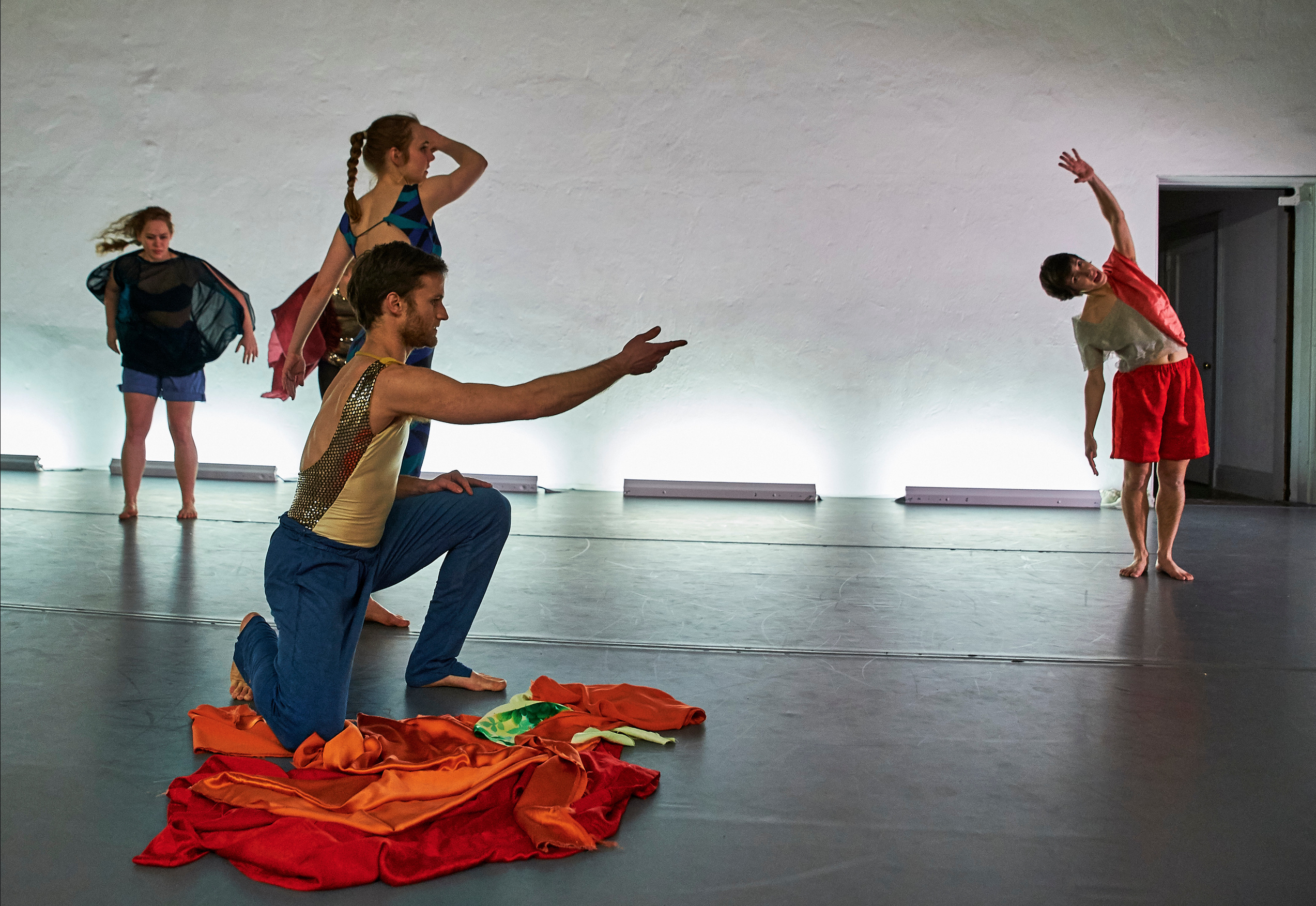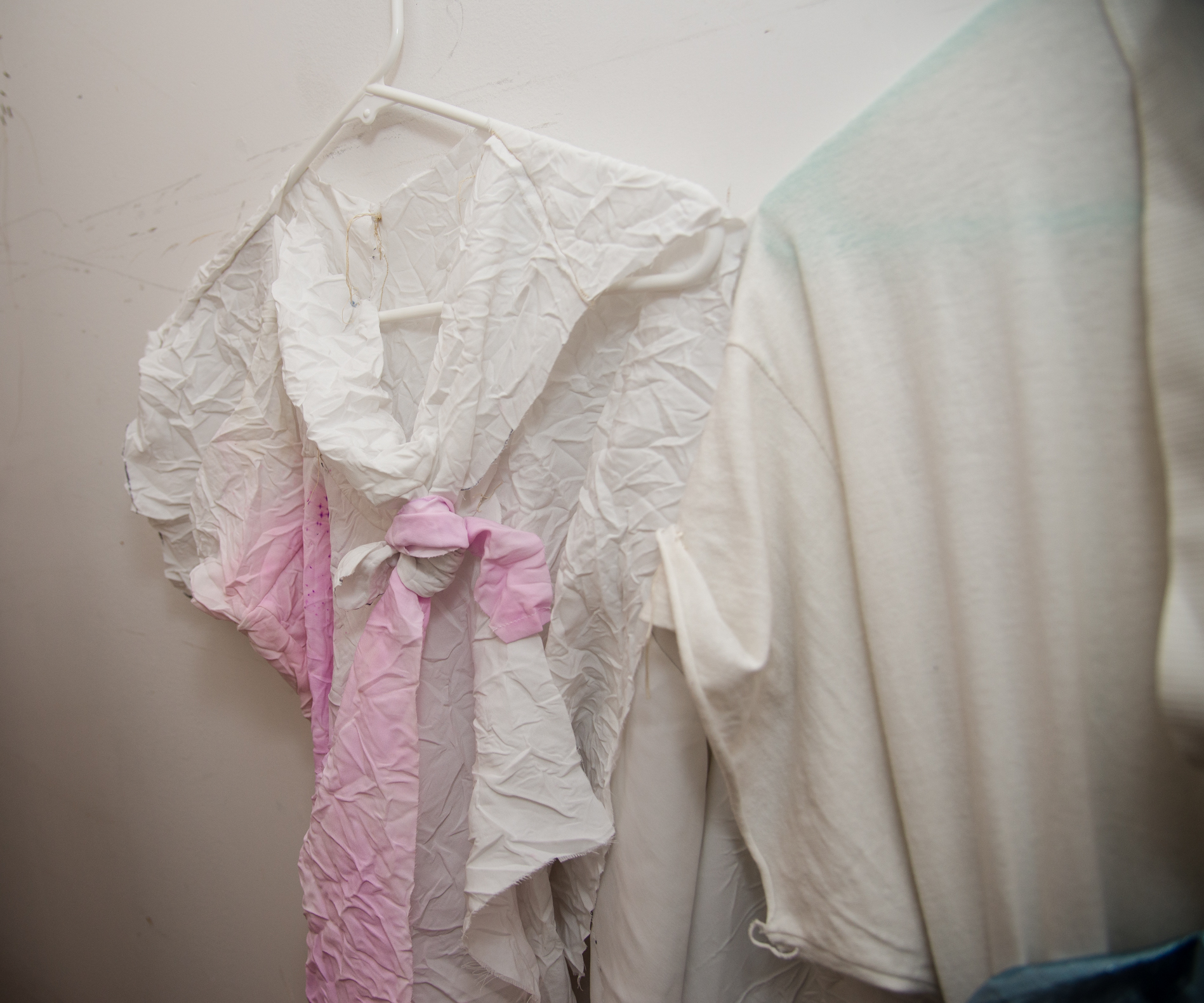 Photos by Robert Altman
At its onset, Thunder  began as an attempt to stretch what I knew or, what I thought I knew, about the limits of the singing body.   Like the act of  nature both heard and felt, Thunder  engages the voice as a dual-object of reverberance and sensation–whose multiple phenomena collide in an  instant of meaning.
Sourcing inspiration from 1900's follies spectacle, Thunder re-purposes imagery and form as architecture for sonic resonance.  With tuneful attention to the boundaries between chaos and order, six performers create and alter their environment through simultaneous tasks of singing and moving.  They navigate complex landscapes of physicality and musical expression erupting in a newly embodied and resonant spectacle.
Music, Choreography & Direction by Tatyana Tenenbaum. Performed by Emily Moore, Laurel Snyder, Tatyana Tenenbaum, Li Cata, Marisa Clementi and Ashley Handel.  Costumes by Athena Kokoronis/Domestic Performance Agency.  Lighting by Rebeca Medina. Technical Consultation by Lillie De.
Review "Thunder, Through Body and Voice"  by Gia Kourlas, New York Times
Review "Loosely Bound Thunder"  by Ellen Chenoweth, Thinking Dance

Talkback/excerpts of "Thunder" in development at Temple University in 2014
Thunder Talkback from Tatyana Tenenbaum on Vimeo.
Thunder – "Oh-Some-You-Feel-Can" Excerpt from Tatyana Tenenbaum on Vimeo.
Early stage development was made possible with generous support of Temple University's 2014 Reflection : Response Commission and a 2014 Emergency Grant from the Foundation for Contemporary Art. Thunder (premiere) at Brooklyn Studios for Dance was sponsored, in part, by the Greater New York Arts Development Fund of the New York City Department of Cultural Affairs, administered by Brooklyn Arts Council (BAC).  The production was nurtured by residencies at Brooklyn Studios for Dance, Mount Tremper Arts, and Snug Harbor Cultural Center Botanical Garden.  Most of the non-monetized labor for Thunder was generously provided by the collaborating artists.