a work-in-development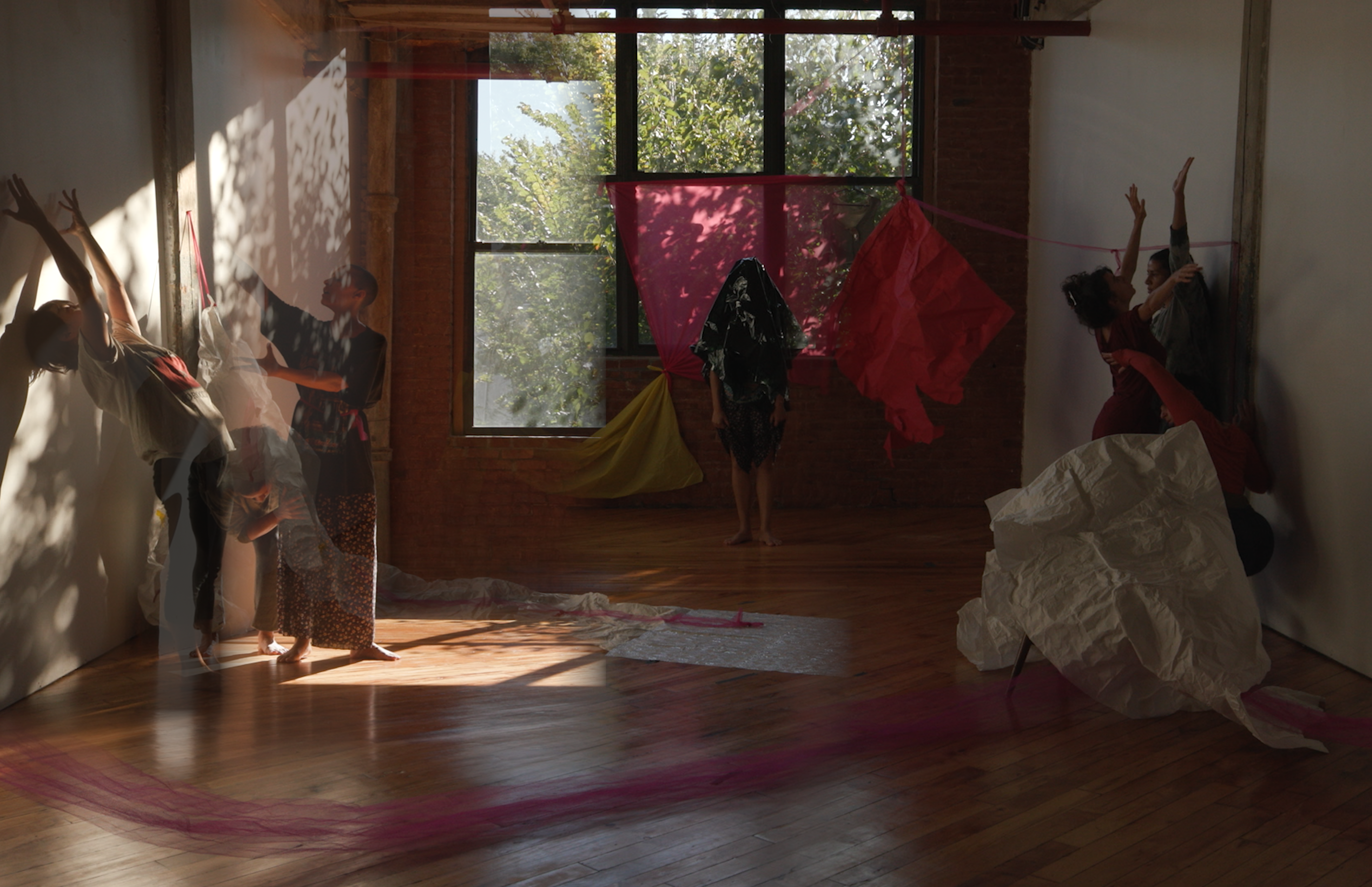 A first public sharing of Garment of the Interior (work-in-process) was presented by ISSUE Project Room at Brooklyn Music School on November 16th 2022.
Directed by Tatyana Tenenbaum; performed and co-created by Maria Bauman, Marisa Clementi, rebeca medina and Myssi Robinson. Visual design by Myssi Robinson.
Collaborators at large: Jules Skloot, Hadar Ahuvia and Saúl Ulerio.
Vibration anchors us in the practice of atunement and witnessing. Through the channeling of multiple lineages, our work seeks to make visceral and audible the complex terrains of our bodies as we construct inner and outer landscapes. We arrive to the poetry of our bodies—creating dance from the smallest vibrations of a hum organically unfurling into full-bodied action, stimulating space with textile manipulation, and re-configuring our voices with live electronics.
Support for the fall 2022 rehearsals of Garment of the Interior was made possible by a YoungArts Microgrant. The research continued through guest artist residencies at Oberlin Conservatory of Music and Lawrence University in 2023.
Excerpt of our work-in-progress showing at Brooklyn Music School presented by ISSUE Project Room:
Excerpt featuring Tatyana Tenenbaum and Maria Bauman
2021 Residency at Mount Tremper Arts:
Featuring Maria Bauman, Jules Skloot and Pareena Lim